It's hard running a business in the current economic climate. There are so many things to worry about, such as its progress, returns, profits and security. The last aspect is probably one of the first things you need to put in place if you are starting a business. You have to make sure your cash profits are well stashed and the entire premise is not accessible to burglars. The latter can be achieved through secure, sturdy and tight locks on all entryways. In addition to the entry points, you can also place the locks on other susceptible areas of your establishment. Luckily, we at "Locksmith Montclair" can help you with all that. We can even help you pick the right set of locks for your business and install them for you. All our professionals have undergone thorough training and are capable for the job.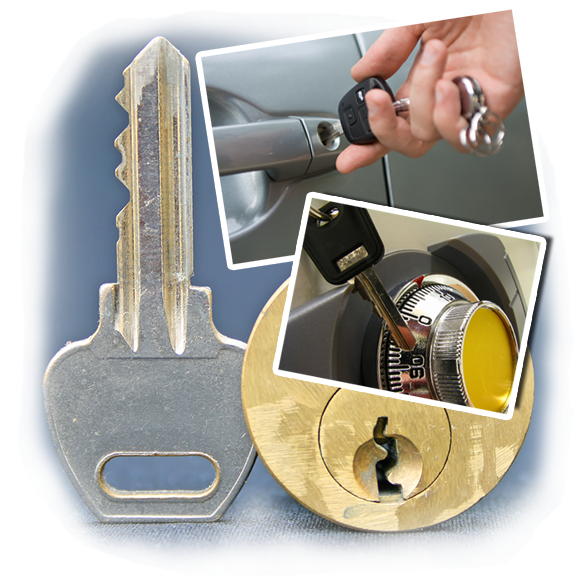 Our company Locksmith Montclair has installed many locks for various businesses over the years. Our main services include commercial lock rekey, commercial lock repair, security door locks, replacing lost office keys, office lock change, and office lockout service. We have installed locks on glass doors, steel doors, safes, and security gates for years now, so we have enough knowledge and experience in the field of commercial locks and keys. We have plenty of customers who are satisfied with our services and have even recommended us to their friends and family. We also operate 24/7, so you can call us anytime for immediate requests, especially in cases where there is an accidental lockout. If you are about to upgrade your security system and want to change to a new set of locks, we can recommend the ideal set for your premises.
Additional services:
Although we specialize in business locks and keys, we have also replaced keys for houses and cars. We can also duplicate keys that are lost and broken. If you want us to check out the scope of your premises, we will be happy to do that as well.
In case you require our services, feel free to call us or send an e-mail. If you want to know the price and the scale of the project, simply send us your details through the contact form on our website and we'll send you a quotation.